NorCal Odyssey of the Mind Covid-19 Update
Our philosophy as an organization is to approach the current situation with empathy and urgency. NorCal Odyssey's top priority is the health and safety of our students, volunteers, families, schools and community organizations that participate in Odyssey of the Mind in California North.
Odyssey of the Mind Headquarters and the NorCal Association Board support measures of participating virtually. After much evaluation and consideration, the NorCal Board decided for the safety of all we will be online for regional and state association tournaments. World Finals is still hoping to see it happen in-person if safe in the spring, but if not, will be holding WF online for all that qualify. We'll also be introducing a set of resources that we hope will help you and your team to adapt to these times while participating in Odyssey of the Mind.
We know that everybody's circumstances are different, and if you have suggestions for how we can better support you, please let us know by emailing Associate Director. We are here to help. Our team of volunteers in our state and around the world are working hard to develop supportive resources and training that will assist in this journey. We promise to listen to your concerns, learn from your feedback, and continually look for ways for all of us to navigate this situation.
We look forward to the day when teams can meet in-person and we can gather for live tournaments but for now we will follow the guidance of the national, state, and local agencies to social distance.
Thinking beyond the box we look forward to enjoying a season of creativity and imagination on new platforms and in new formats.
Be safe and well,
Diedre Girod
Association Director, NorCal Odyssey of the Mind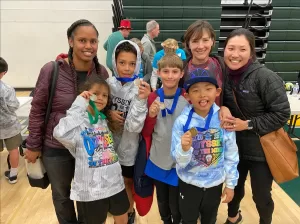 The main story

Two Membership Options!
Odyssey of the Mind is offering two types of memberships to allow all interested OMers to participate in this season. If sponsored by a school or community organization, your team may compete under a traditional membership, which allows for one team to compete in each of the 5 problems. Traditional membership teams will be allowed to compete at the in-person World Finals should they advance and the tournament be safe to hold in May.
The new virtual membership option does not need a school or community sponsor, allows for only one team to compete in any of the 5 problems, and may include any 7 students to come together to form a team, irregardless of school or regional boundaries. These students will compete in the virtual tournaments against other virtual teams, but if they advance to world finals, they will compete virtually, not in person.
The national office has created a flowchart to hopefully help all coaches and coordinators understand the new membership options and how teams advance to the state tournament or world finals under each membership.
VIEW OF VIRTUAL COMPETITION FROM A PARTICIPANT
I have been a coach for 8 years, school coordinator for 4, and participated in Odyssey of the Mind as a student in the early 1990s. This year, I was given the opportunity to compete on a Division 4 team at the virtual world finals.
My team and I completed our entire solution from brainstorming to awards ceremony online. We each created sets, props and costumes based on what we had in our homes as many of the stores were either closed or curbside pickup only. Spontaneous at the virtual tournament incredible – much of the anxiety over what type of problem or who would participate was removed. All of our team could participate and we knew we would have a verbal prompt. In typical Odyssey fashion, if we came across an obstacle that seemed impossible to overcome, we found an alternative path. I can honestly say, we did not lose anything in the process! We had fun, created some strange items, utilized materials in very unique ways and bonded as a team.
This pandemic has made life different for all of us. But, Odyssey of the Mind participants are taught to "pivot" and adapt; skills that will serve these OMers for the rest of their lives. If you are worried about coaching a team because working virtually seems impossible or dissatisfying, please reconsider. Imagine your team at their homes building costumes out of household items, figuring out how to use rubber bands to make something move, creating artwork out of baking soda – anything to keep their minds engaged in creative practices that do not involve a screen. Yes, your team brainstorming sessions may have to be online – but I have already met with two teams who are laughing as they dream up their performance characters. I watched some boys come alive as they attempted to use nothing but paper and scotch tape to create a roller coaster for a ping pong ball to travel. Creativity is key right now and Odyssey is an incredible outlet.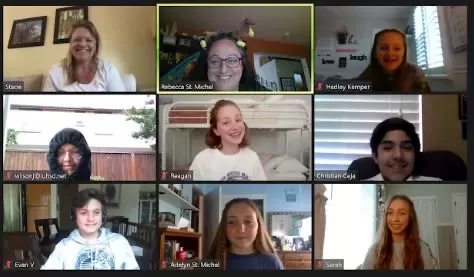 Are you worried about how to coach an Odyssey team virtually? Your state association is here for YOU! Click here to view a brief video about how to approach coaching in a virtual setting https://www.norcalodyssey.org/virtual-journey-tools/.
SPONTANEOUS CORNER
Have questions or curiosity about spontaneous? Well NOW you can get some answers! Send Spont sParker an email and see if our Spontaneous Expert of 20+ years has an answer for you. Spont sParker would love to hear from team members and coaches alike. Send your question or story to Spont sParker and see if your answer is in the next newsletter
NEW ONLINE COACH TRAINING
New this year, all NorCal Odyssey of the Mind coaches will complete coach training online. Training will begin with an online, self-paced module followed by a webinar lead by experienced problems captains, regional directors, coaches and judges. We have the opportunity to learn from some of the best minds of all of the NorCal regions at once. Stay tuned for a letter with instructions from the NorCal Association Director about how to start the process and get the support you need.
Check out the Virtual Journey Tools on the NorCal State Association website.
Several quick videos are located under the COACH tab, in VIRTUAL JOURNEY TOOLS, to help you and your team on the virtual journey this season. There are some from the state of California and our friends from Illinois. CHECK THEM OUT!
Partnership Corner
Do you have a business interested in partnering with the NorCal Association in continuing to support our creative OMers? Odyssey of the Mind is committed to developing independent and team-centric problem solving skills in students ages K-college. If you can help support Odyssey through financial sponsorship or gift-in-kind donations (products and services), please contact Katherine Assistant Director.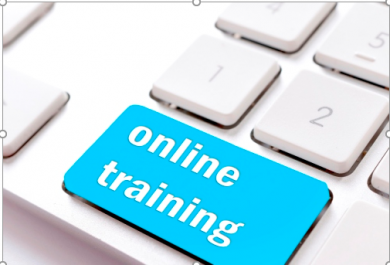 Upcoming events
Coach Training Webinars:
Saturday, October 17th – 10am-12:30pm
November 4th – 7-9pm
November 14th – 10am-12:30pm
December 8th – 7-9pm